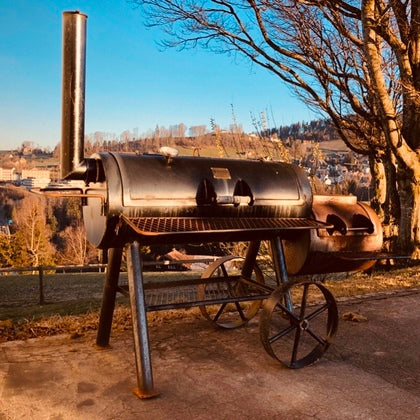 Offset wood-burning smokers are the gold standard of BBQ.
ProSmoke BBQ brings you the best range of premium smokers from around the world.
We now divide our range up by, Entry, Premium and Super Premium to help aid your choice going forward. 


Our Entry-level Blackfire offset smoker is made from thinner steel, sits on a smaller footprint & does not include an oversize firebox.
The Premium range is everything Cactus Jack. These are made from 7mm steel and come in larger sizes than entry and include other features over the entry. 
Super Premium is everything Workhorse & Franklin pits.
Workhorse are made from 3/ 8'' steel, with huge cooking space and extremely high flowing cook chamber, these are the top of the line when it comes to quality, space, and cooking performance. 
Franklin is made from a thinner 1/4 & 5/16 steel and runs a smaller footprint to the Workhorse. 
Catering and commercial smokers can be found in the top menu under ''imports/ large smokers''